Clear Candy, Caramels and Chocolate Wrappers - Professional Grade - Natural Cellophane - 1000 sheet package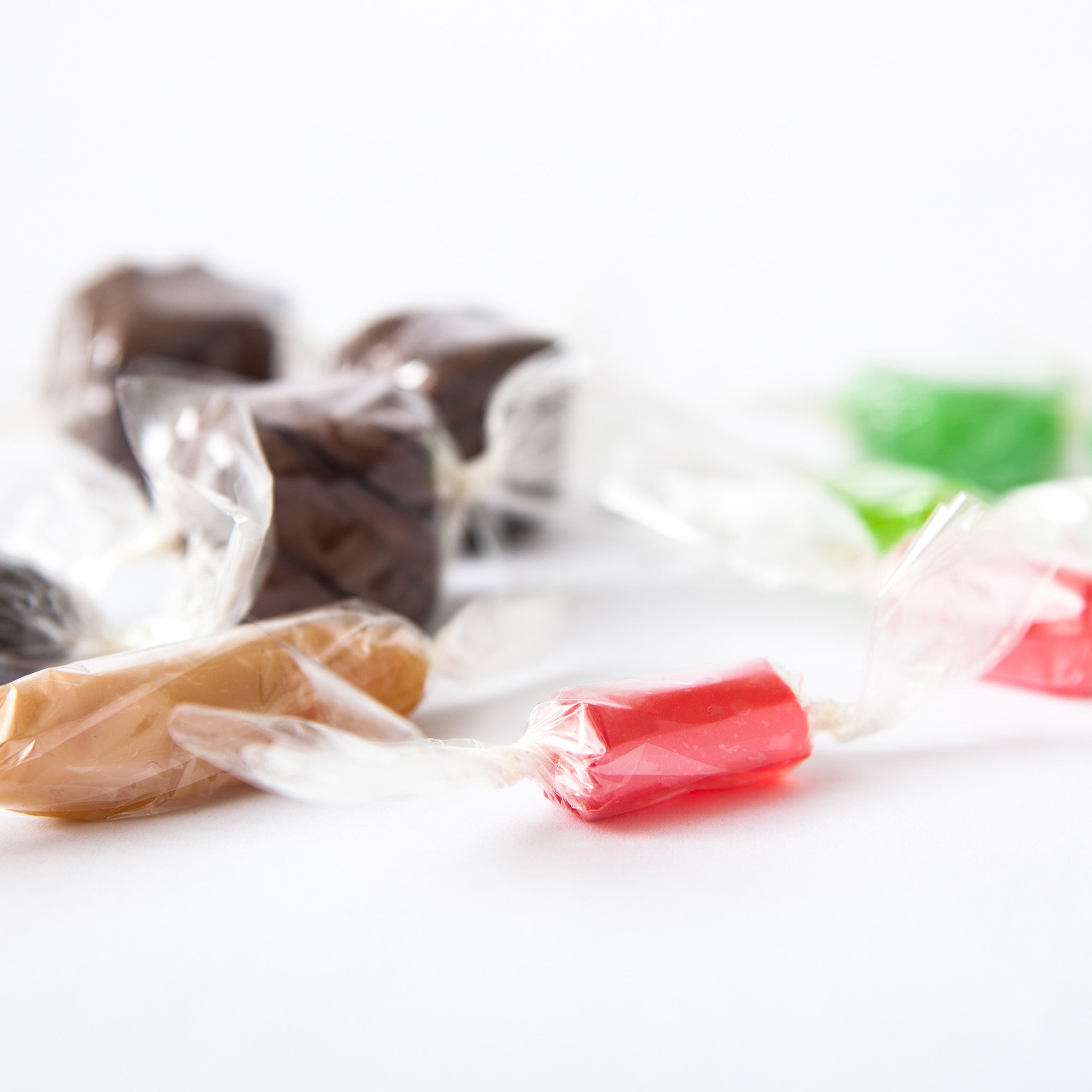 Crinklee(TM), the wrap that stays twisted.

Don't be fooled. Almost all wrappers that are described as cellophane are NOT in fact made from natural cellophane. While our Crinklee(TM) wrappers are made from the highest quality natural cellophane, most other wrappers on the market are actually just cheap plastic and are incorrectly called cellophane.

Natural cellophane has been used for candy wrapping in the USA since 1914. It is not plastic - ours is made from the pulp of renewable trees grown in FSC and PEFC certified sustainably managed forests. It is superior to plastic - once twisted it holds tightly in place and doesn't unravel. Your candies will look beautiful and professionally wrapped. Our wrappers are glossy and perfectly transparent.

Our wrappers are a professional grade used by commercial candy manufacturers. They are more robust than other cellophane wraps you may have used in the past.

Twist and done.

Cellophane creates an excellent seal and gives products a longer shelf life than plastic and other wrapping products. It's oil and grease resistant so even your sticky candies won't stick.

Crinklee(TM) brand wraps are proudly made in the USA and are FDA approved so you can trust they are non-toxic and safe to use with food.

Twist our wrappers by hand to get a nicely sealed, perfect looking candy! Can be heat sealed, but this is not required.

While cellophane is slightly more expensive than other types of cheap plastic wraps, after perfecting your twisting technique you will love it's superior properties and know it is more than worth the extra cost. There is simply no comparison.

Contains 1000 wrappers. Photos shown with 5"x5" wrappers. Candy in photo is for illustration only and not included in your order.
If you don't love your wrappers we will refund your money. We stand by the quality of our Crinklee brand products and customer satisfaction is our highest priority.
Buying in volume? Contact us on our customer service page for pricing on large orders.