0.5 inch Circle Waterproof Labels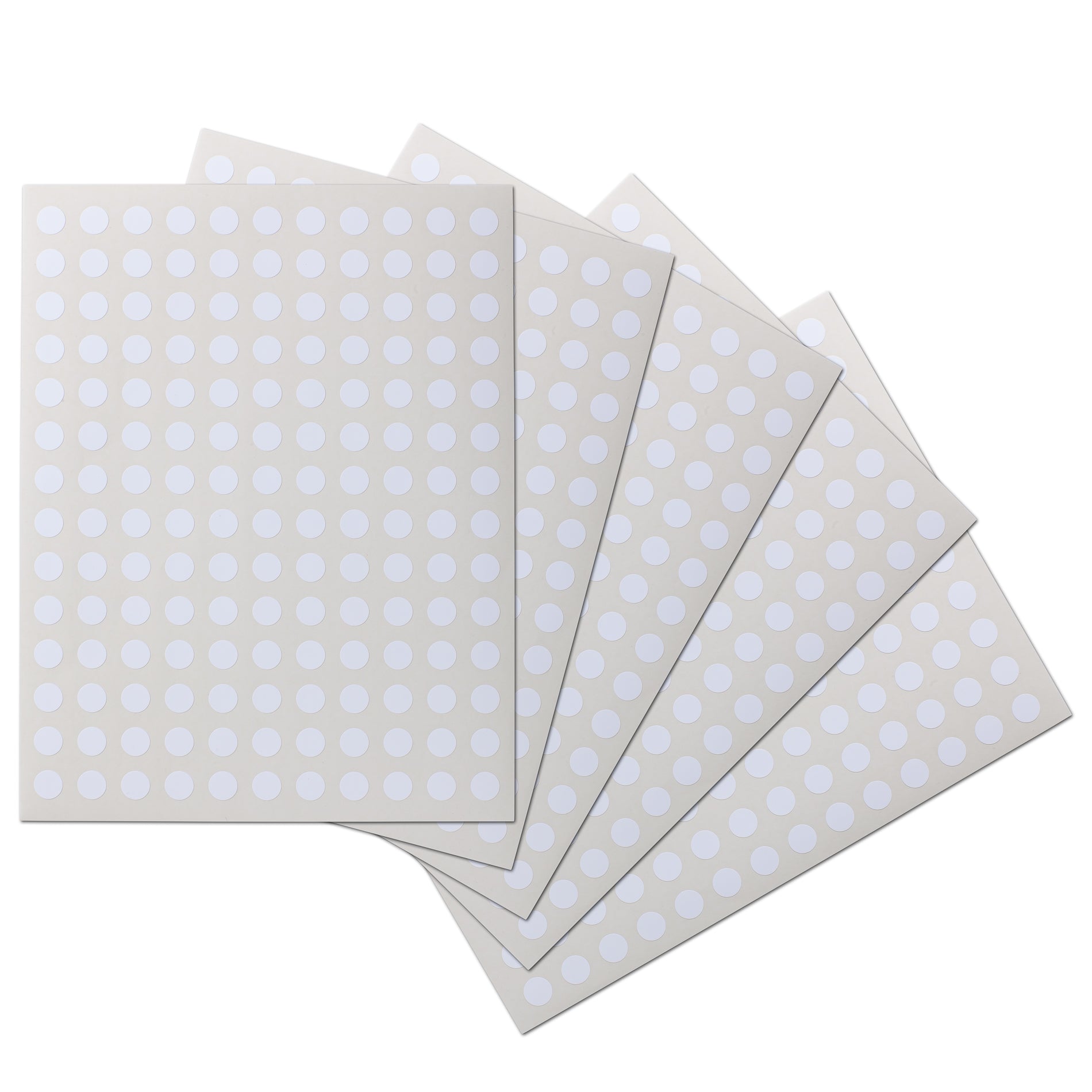 Our Virtually Indestructible Labels Are Built To Last
Truly waterproof, oil-proof and tough labels are not cheap. Beware of similar looking labels sold for less.
We bought labels from a cheaper brand  and tested them side by side with our labels. We simulated what would happen with exposure to oil and water over time. We used the same pen and did the same test for both labels. Our labels looked as good as new. The cheaper brand significantly washed away and faded.
Why risk the frustration and embarrassment of having your labels fade like this after a period of time? Spend a few more bucks and get the real thing.
Our durable waterproof and oil resistant labels will make your essential oil collection look fantastic and will not be affected by exposure to water or oil. They have an advanced coating that absorbs regular ink from both inkjet printers and pens and transforms it into waterproof ink. They are smudge proof. They can handle temperatures up to 212 F. You can have them in the shower. Combined with one of the strongest permanent sticker adhesives on the market, these labels are made to last.
These labels laugh at the humid, warm conditions in the bath. They simply don't care when oil drips and runs down them.
Blank labels ready to print in an inkjet printer or write on with a pen. Not for use with laser printers. For printing, we provide easy to use printer templates. We provide tips and give customer support to help with any printing issues.
Specifications:
White, blank labels.
Waterproof
Sheet size: 8.5" x 11"
Label size: .5 inch Circle
Number of labels 770
Inkjet printable
Proudly made in the USA.
If you don't love your labels we will refund your money, no questions asked.
INK WON'T FADE - We tested cheaper brands and they badly faded.
WATERPROOF AND OIL RESISTANT - Special material repels liquids, resists smudging and discoloration.
PRINT FOR PRO RESULTS - Absorbs inkjet printer ink and makes it waterproof. Or write with any pen.
100% MONEY BACK GUARANTEE - We will refund your money if you aren't happy with your labels.